It's official! The first students have graduated with certificates in Marine Technology.
Braden Crawford and Joseph (Joey) Thuene turned their tassels last week and will now use their knowledge in the marine mechanic field.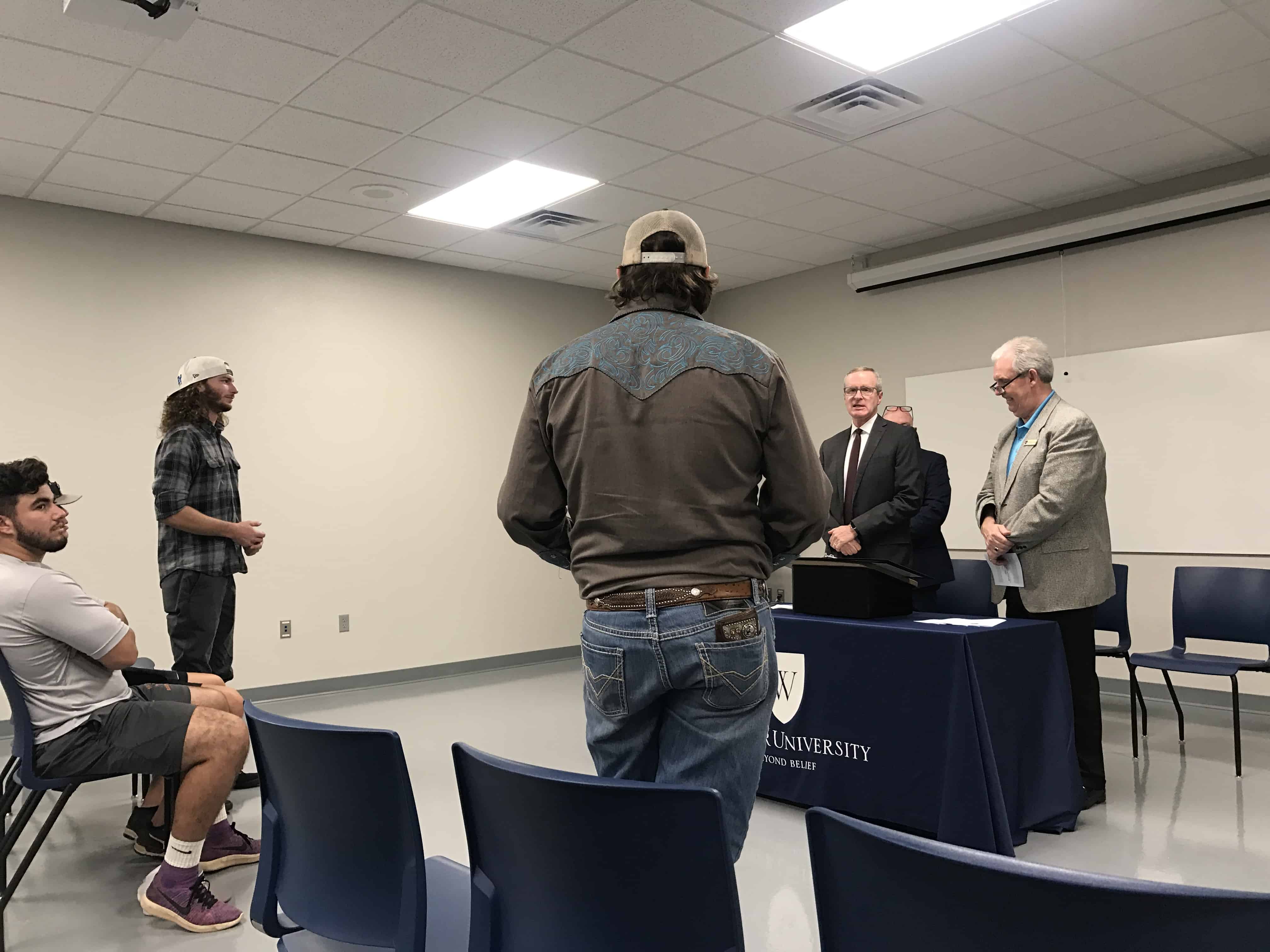 The two were celebrated on Thursday, December 13 as our FIRST EVER graduates of the program! Over the past year they have completed rigorous courses and assignments, such as tearing down and rebuilding two diesel engines, welding their own engine stands capable of holding an engine, and much more.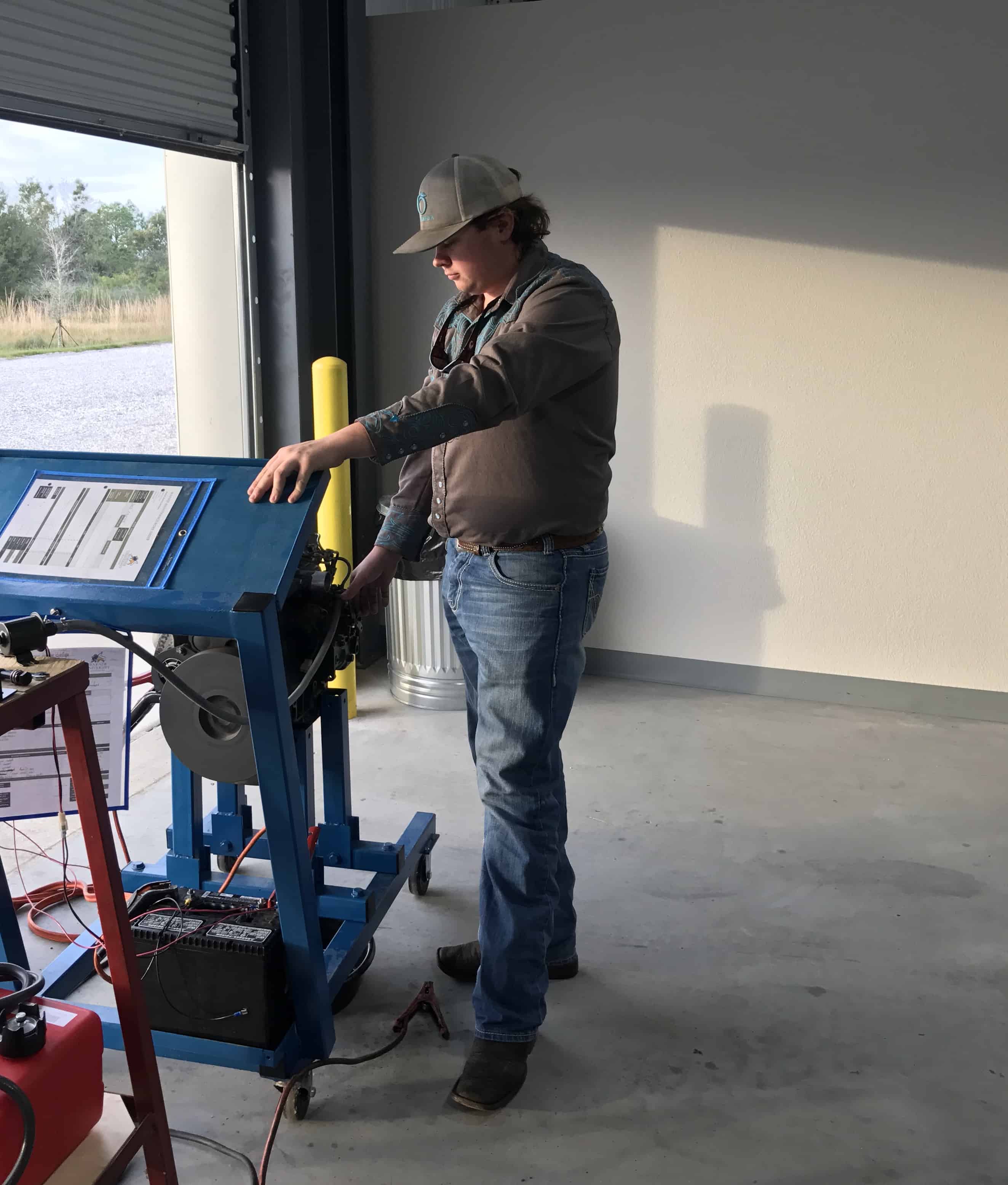 The two have completed work on a few boats for local residents and have worked to restore a sunken boat from Fort Lauderdale. You can read more about that story HERE. 
"I really enjoyed the program because we were able to do so much
more hands on activities since we had a smaller class size," shares Crawford.
Instructor Will Smith praised Crawford and Thuene for all of their hard work and dedication, stating they have done more work the final few weeks of the semester than he has seen most mechanics do in their entire career. Smith lives in Daytona and commutes to Warner during the week to instruct the young men. Spending all day Monday through Thursday with each other in the shop with only a month off for summer break and completing a few internships off campus as well; the guys have all formed a special bond for sure.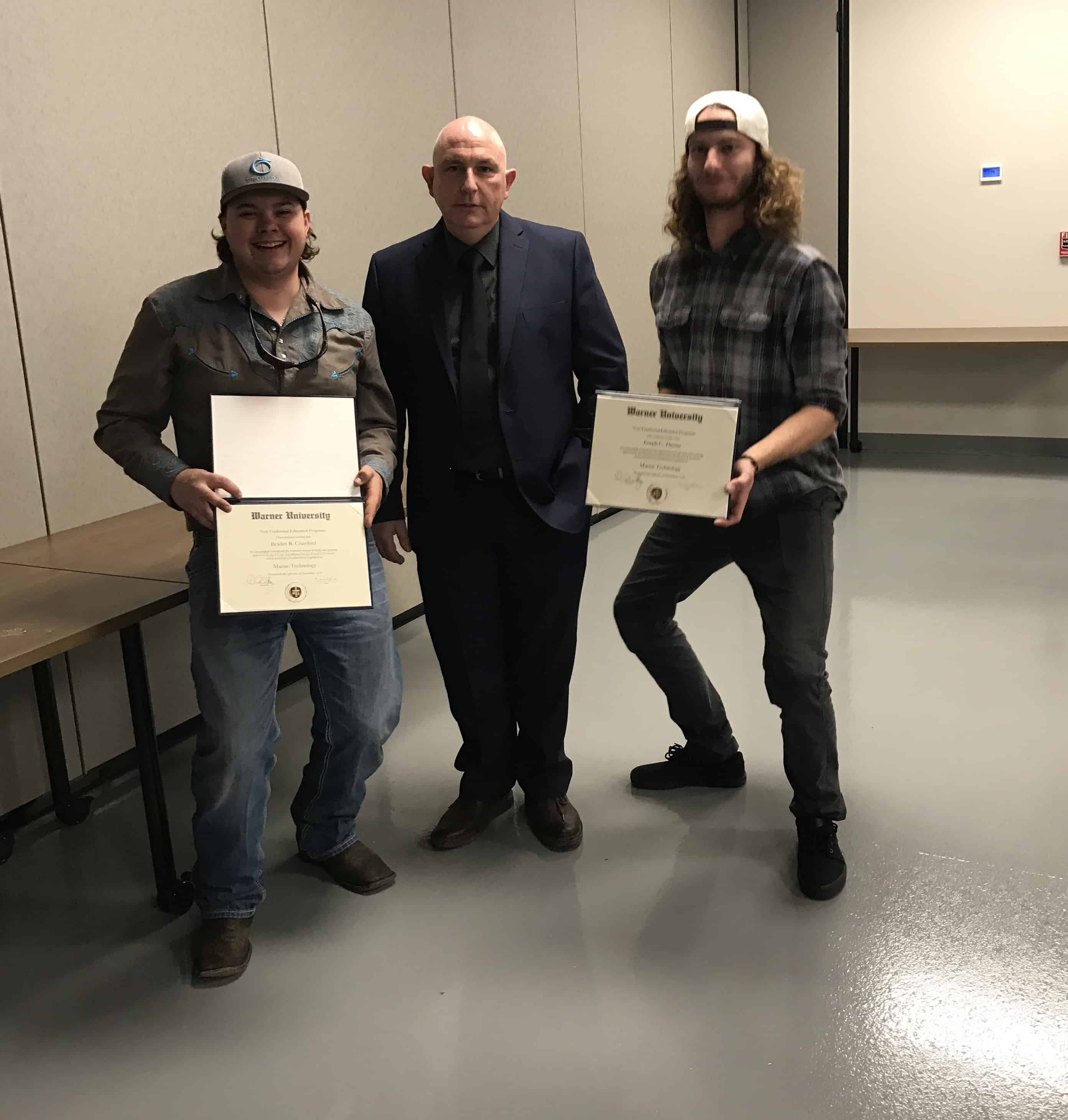 Congratulations guys! We are excited to see what you both do in the future and to see how the Marine Technology Program grows at Warner!