The Warner University cheerleading team recently had the experience of volunteering at the Florida Baptist Children's Home Compassion Center. This organization has the amazing ability to do things such as providing clean diapers to a newborn baby, food for a hungry child, safety for an abused child, or foster or adoptive homes to children in crisis. They work to share with children who have been abused, neglected and abandoned the protective and healing love of Jesus.
FBC vision: "Our vision is to bring hope to hurting children, to show that the love of Jesus changes lives and to impact the life of one more child.
From the opening of our first orphanage in 1904 to our present-day ministries that have expanded to provide safe, stable, Christian homes and services to children and families in need across the state and around the globe, we are honored to be helping children in tangible ways."
 
Team members had this to say about their experience:
 
Freshman Janelis Guzman (Mimi) said "It was rewarding to know that the food and items that we were helping organize are going to families in need."
Senior Genesis Moro said "It was so warming to know that we as a team were giving back in such a big way. As a team, I think it is safe to say that we all enjoyed the experience!"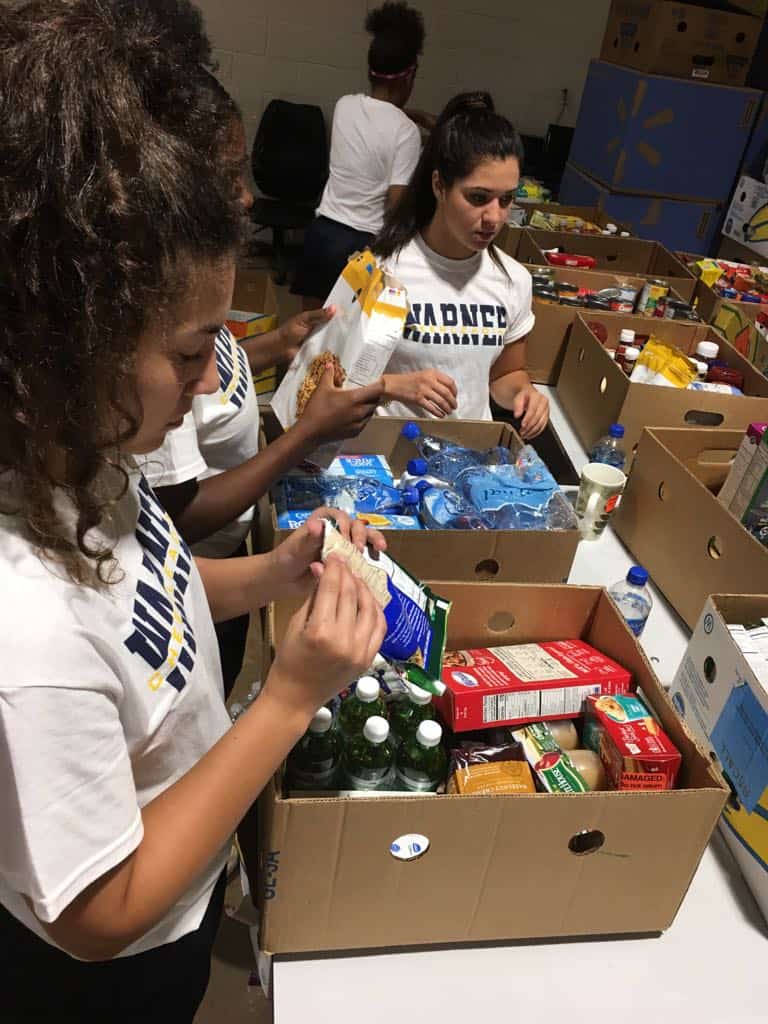 Our cheerleading team was pleasantly rewarded by their involvement with this group, and had a great time learning and better understanding what the Florida Baptist Children's Homes does for the community of Lakeland, as well as across the state. As a team they helped the Compassion House sort food to go out to families who are living there on site taking care of foster children.