This past weekend four of our collegiate Farm Bureau students were able to attend the 2019 Florida Farm Bureau Women's Leadership Conference. This time allowed for Maegan Meredith, McKayla Swarbrick, Katie Heissler, and Bristol Wells to grow closer together and build one another up as leaders.
Woman all over the state gathered together for this annual event. From discussing issues in the agriculture industry to making floral arrangements, it is safe to say this year's conference is one for the books!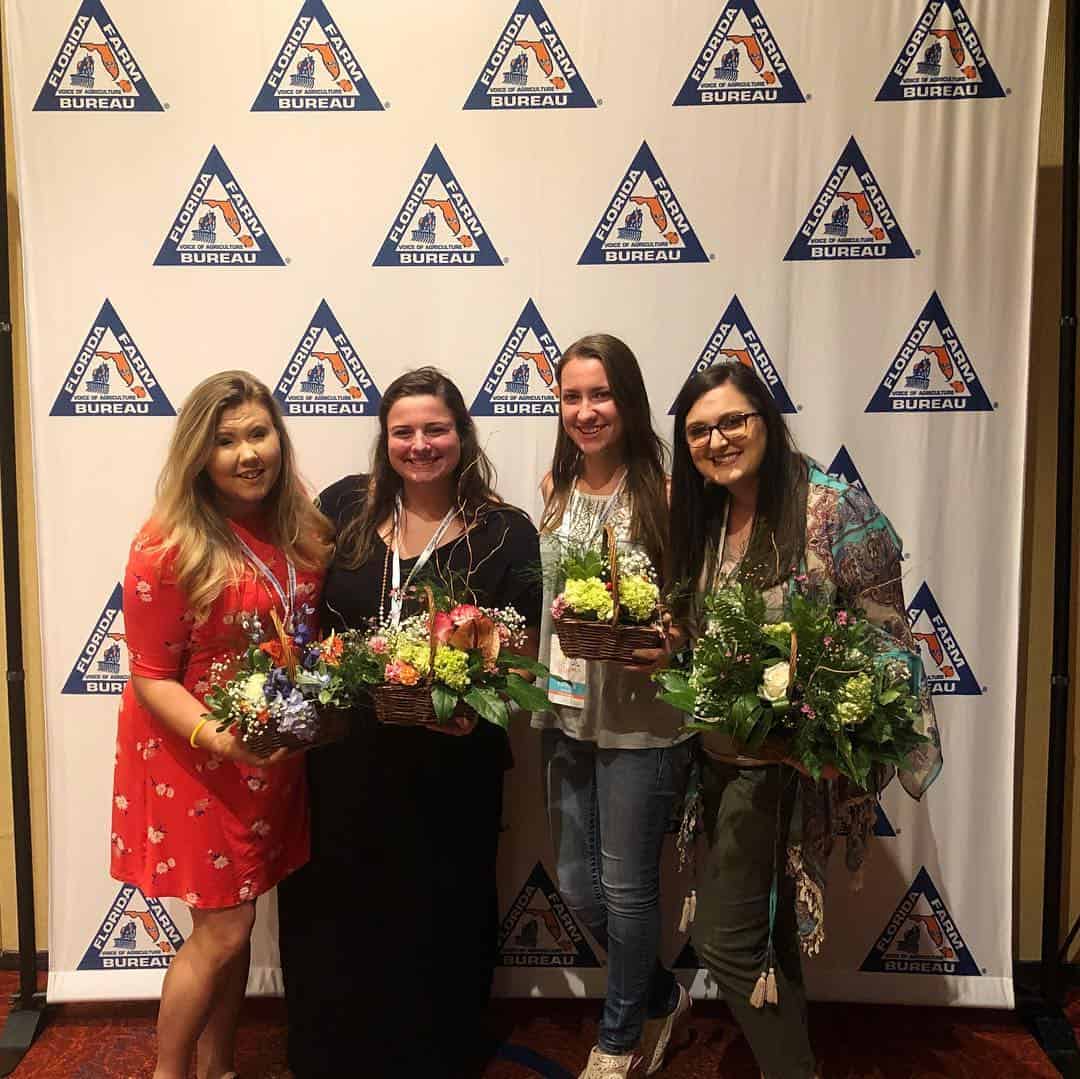 This year's conference keynote speaker was Karen Eddington from Northern Utah she discussed work-life balance, how to succeed under pressure and stories to relate to the craziness of life.
Attendees had the opportunity to attend farm tours in the local area, breakout sessions, and educational activities. Farm tours included Agri-Starts, Hollieanna Groves, the Seminole County History Museum and finished with a supper at Ed Yarborough Ranch, Inc. What a fun-filled day!

Senior Maegan Meredith, who is currently interning with Hillsborough County Farm Bureau, was able to attend the conference.
"The experience was nothing short of inspiring. Being around and listening to the stories of so many accomplished women ignited a fire inside me like never before. It was amazing to be immersed in a community that plays a pivotal role in Agriculture by not only running their own operations, but also advocating for agriculture and Ag education as a whole" she shares.
After three busy days, Farm Bureau members went home full of knowledge and inspiration to be better leaders for the agriculture industry, we're excited to see how these young ladies apply this information in their own lives.