WU Business Administration major Christian Costa de Souza is the recipient of the highly-coveted Jo Anne J. Trow National Undergraduate Scholarship. Each year, Alpha Lambda Delta, a National Honor Society for First-Year Success, awards 37 Trow Scholarships to outstanding students across the county. This is the first year a student from Warner University has been chosen.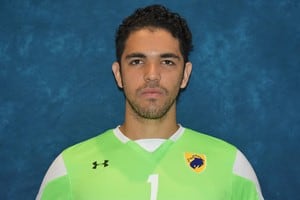 The Jo Anne J. Trow Award was started in 1988 to honor a past National President of Alpha Lambda Delta. Former Vice President for Student Services at Oregon State University, Jo Anne J. Trow served Alpha Lambda Delta as District VIII Advisor from 1974 to 1979, Secretary from 1979 to 1983, President-elect from 1984-1985, and National President from 1985 to 1988.
During her term as president, the National Council was restructured to provide a more streamlined operation. Originally, this scholarship was established to give collegiate chapters of the society an annual opportunity to reward an outstanding sophomore member of Alpha Lambda Delta with a stipend of $150. Now the scholarships range from $1,000 to $6,000.
Selection is based on maintaining a 3.7 GPA, academic records, participation in ALD activities, campus and community service activities, and the applicant's essay answers. 
Congrats to Christian on a well-deserved award!