HOW MUCH DOES WARNER UNIVERSITY COST?
How much does Warner University cost?
2020-2021 cost
FAMILY INCOME DISTRIBUTION FOR STUDENTS APPLYING FOR FINANCIAL AID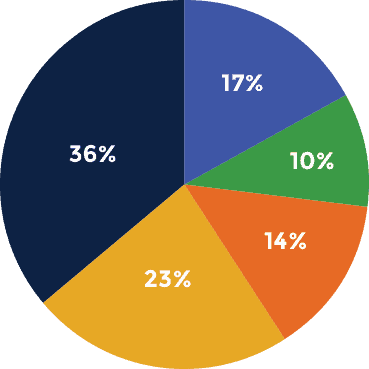 36%: $0 – $30K 23%: $30K – $50K 14%: $50K – $80K 10%: $80K – $100K 17%: $100K+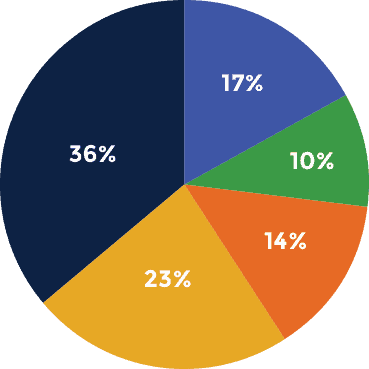 COSTS AND FINANCIAL AID OPPORTUNITIES
STICKER PRICE (TUITION + ROOM & BOARD) $33,780
SUBTRACT:
SCHOLARSHIPS (UP TO) $12,000
GRANTS (UP TO) $13,830
LOANS $5,500
ACTUAL COST IS DIFFERENT FOR EVERYONE.
FALL OF 2019, 99% OF STUDENTS RECEIVED SCHOLARSHIPS OR GRANTS
AVERAGE STUDENT LOANS DEBT IS $22,540 AND 20% OF WU STUDENTS GRADUATE WITH NO DEBT
WHAT IS THE POST-GRADUATION SUCCESS OF WU STUDENTS?
The U.S. Department of Education College Scorecard (https://collegescorecard.ed.gov) shows the median earnings of former Warner University students who received federal financial aid (at ten years after beginning their college program) was $42,200 (above the national average of $34,343).
Warner University has maintained its rank as #2 for percentage of employed graduates (72.5%), according to the 2015 report from the Independent Colleges and Universities of Florida (ICUF) which compared the success of 2014 graduates from bachelor-level programs at 31 institutions.