Lexi Timms, a Physical Education K-12 major at Warner University, received two prestigious awards this semester.
Last week at the Society of Health and Physical Educators (SHAPE) of America National Convention, Lexi received the Student of the Year award. Last month, Lexi received notice that she was chosen by the Society of Health and Physical Educators (SHAPE) Florida to receive the Katherine Montgomery Scholarship which is presented to a Physical Education K-12 student who demonstrates scholarship and service to the school, community, and the profession.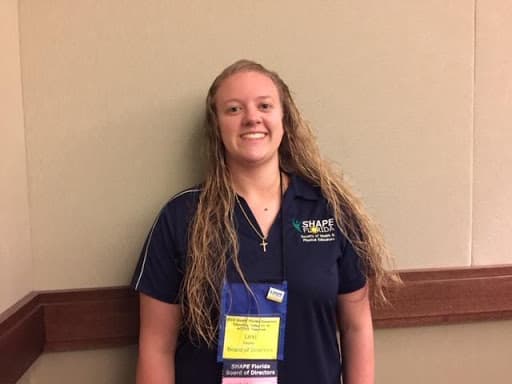 Lexi has been very involved in SHAPE Florida, and for the past two years she has served as the student representative on the SHAPE Florida Board of Directors. Dr. Davin, the chair of the Exercise & Sport Studies Department, had nothing but praise for Lexi.
"Lexi is a remarkable student who has already made a significant impact in the physical education profession. She has been a great representative of both Warner University and SHAPE Florida. Everyone in our department and the Education Department is very proud of her." Dr. Davin states. 
We are all very proud of you here at Warner Lexi! Congratulations on your achievements.