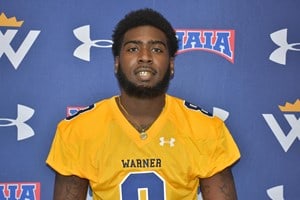 The Warner University family has been deeply saddened by the loss of one of our students today, Tuesday, October 8. 
Theodore "Boobie" Hammonds, a senior member of the football team collapsed after a non-contact football drill.  Members of the Warner University athletic training staff were on hand immediately and provided emergency care.  Polk County Emergency Services responded and transported Theo to the Lake Wales Medical Center Emergency Department. Unfortunately, Theo was not able to recover, and he later passed away at the hospital.
Warner University places the highest priority on the health and safety of its students and student-athletes.  Certified athletic trainers were on hand at the time that the athlete collapsed and provided immediate emergency care.  The cause of Theo's collapse and ultimate death are not currently known, and it would be inappropriate to speculate regarding the cause of death at this time. 
On behalf of Warner University and our faculty, staff, coaches, and trainers, we offer our deepest sympathies and heartfelt prayers to Theo's family, friends, and teammates in this difficult and uncertain time. We are devastated by his passing.  We have made a Warner University Care Team available to provide compassion, support, and counseling to members of our community.  We know that our students, coaches, and staff are in the hearts, prayers and minds of this community, and we thank you for your continued love and support.
We will share information about services as soon as it becomes available.
For those interested, there has been a GoFundMe account set up for the family: GoFundMe – Theo Hammonds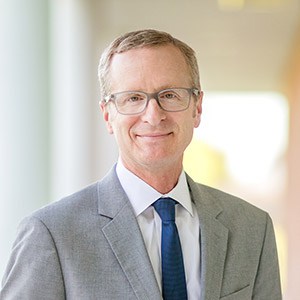 Dr. David Hoag
Dr. Hoag believes everything he's experienced in life prepared him to lead Warner University. An expert in finance and fundraising with over 29 years in higher education, Dr. Hoag understands how to relate to and inspire students, faculty, and staff. He wholeheartedly accepts the WU Statement of Faith. And his relationship with Jesus Christ is genuine and dynamic.
Dr. Hoag shares his adventures with his wife and college sweetheart, Joanna. Together they have two beautiful daughters, Jamie and Joni, who are both married.