It was 24 hours of streaming old-school music as Warner University Communication majors teamed up with faculty, staff, and alumni to participate in the fourth annual Vinylthon on April 13.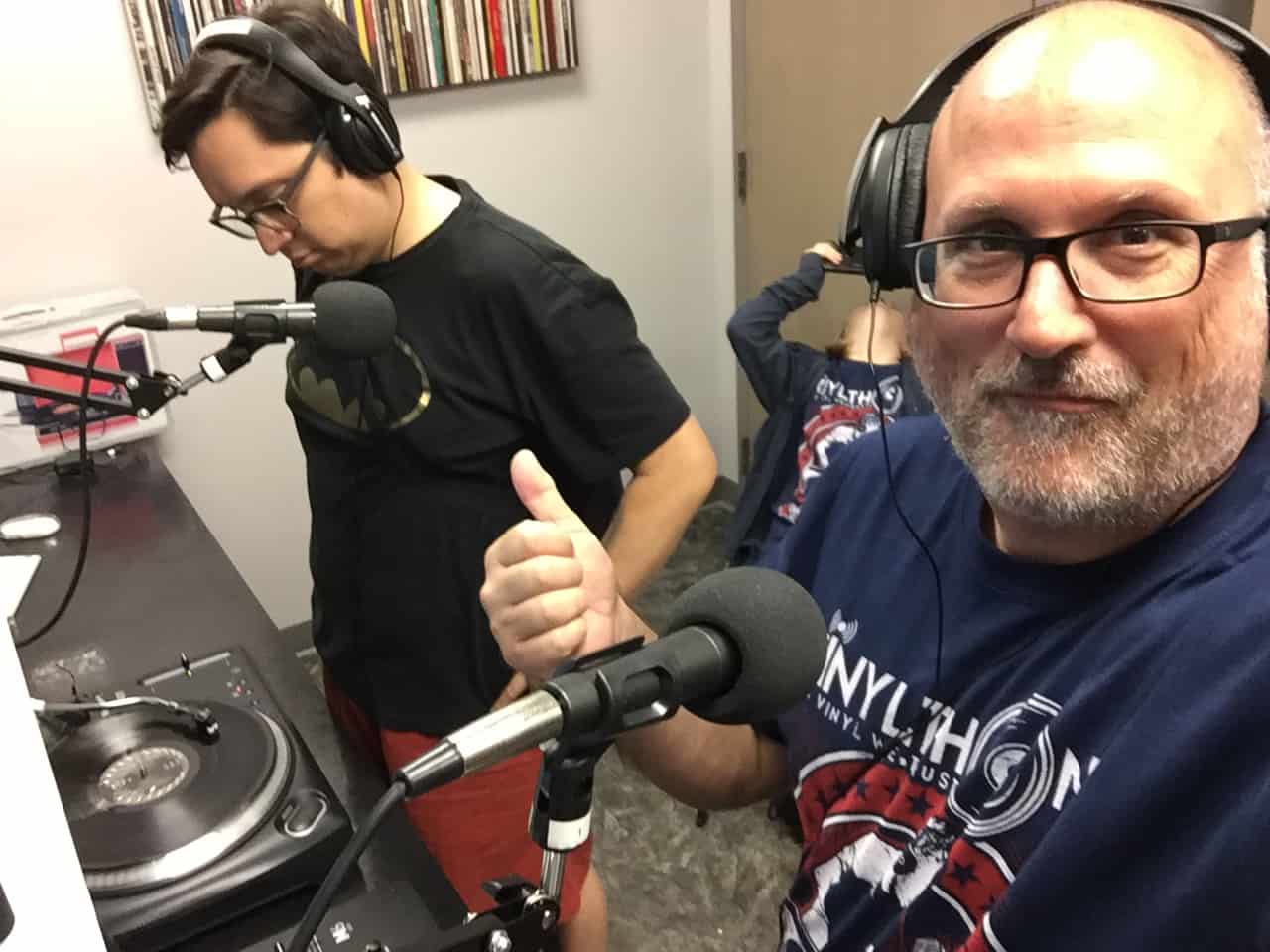 Radio Warner: The Roar was one of over 140 other radio stations around the country to commit to playing vinyl on that day. It was the department's third year participating.
Communication students were producers, while slots were opened for faculty, staff and alumni to come to the studio and choose music and talk about the songs they played.
"It's a way for the whole campus to be involved and for faculty and students to work together in a different context,"
said Dr. Timothy Craig, who directs the Communication program.
"While other college radio stations may have larger staffs, we take a different approach, and it's worked out well."
Dr. Michael Sanders, interim Dean of Academics and professor of Church Ministry, worked a two-hour shift and had a good time.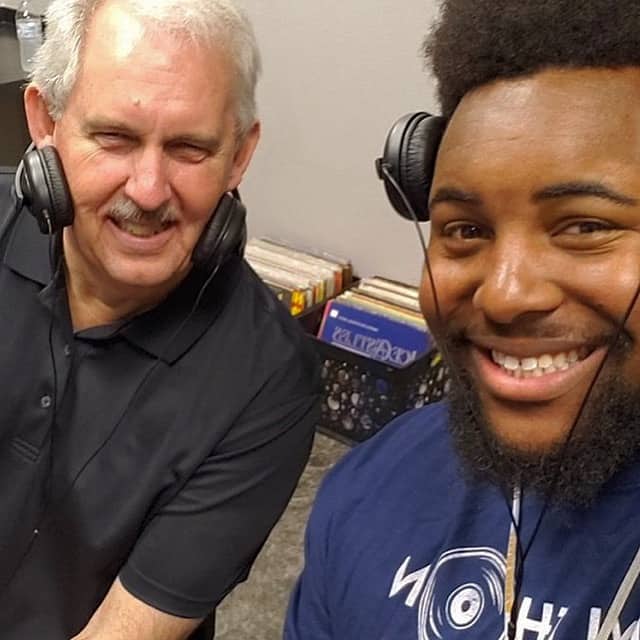 "I just requested that they have some Jim Croce," said Sanders, laughing, "but when I saw all the selection that had been brought in, I knew it would be a good time."
Other than Sanders, participants included: Dr. Shawn and Janet Craigmiles (Church Ministry, Human Resources), Ms. Karie Harpest (Student Life), Mr. Dana Hofstrom (Music), Mr. Barrett McDonald (Mathematics), James Miller (Student Life), and alumnus Chloe Boehm. Dr. Craig and Assistant Professor of Communication Nathan Hartman also worked shifts.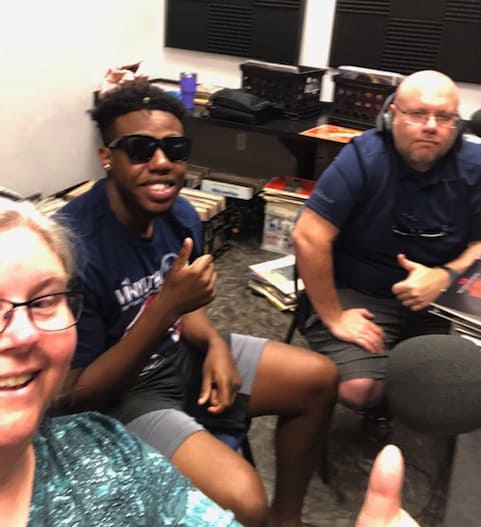 "We had a ball," said Mrs. Janet Craigmiles, Director of Human Resources, who worked a shift with her husband, Shawn. "We were able to play music that we loved
and got to share it with a student who, by the end of the shift, was jamming to it with his headphones just like we were!"
For the students, it was a chance to figure out a new technology and be exposed to music they may not have heard before. For Communication senior Troy Johnson, his surprise find was Al Green.
"I played every song on that album, and when I finished, I wanted to do it again," he said.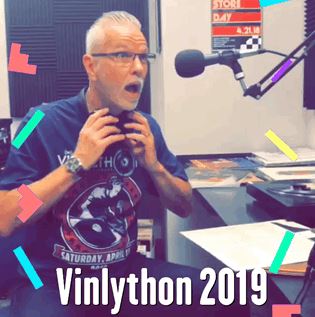 For junior Cesar Sandoval, sharing some of his own song selections had its own creative rewards.
"It felt like I was creating an art collage – it was relaxing and fun," he said. "Other than waking up at 6 a.m. on a Saturday, of course."
Johnson and Sandoval were joined by fellow students Jamal Bradford, Donald Carruthers, Jovana Curcic, Josh Erikson, Madison New, and Queenisha Payne to cover the 24-hour event. By playing 24 hours of vinyl, the station wins the "Golden Slipmat Award" from the College Radio Foundation, which hosts the event. This is the third year the station has won the award.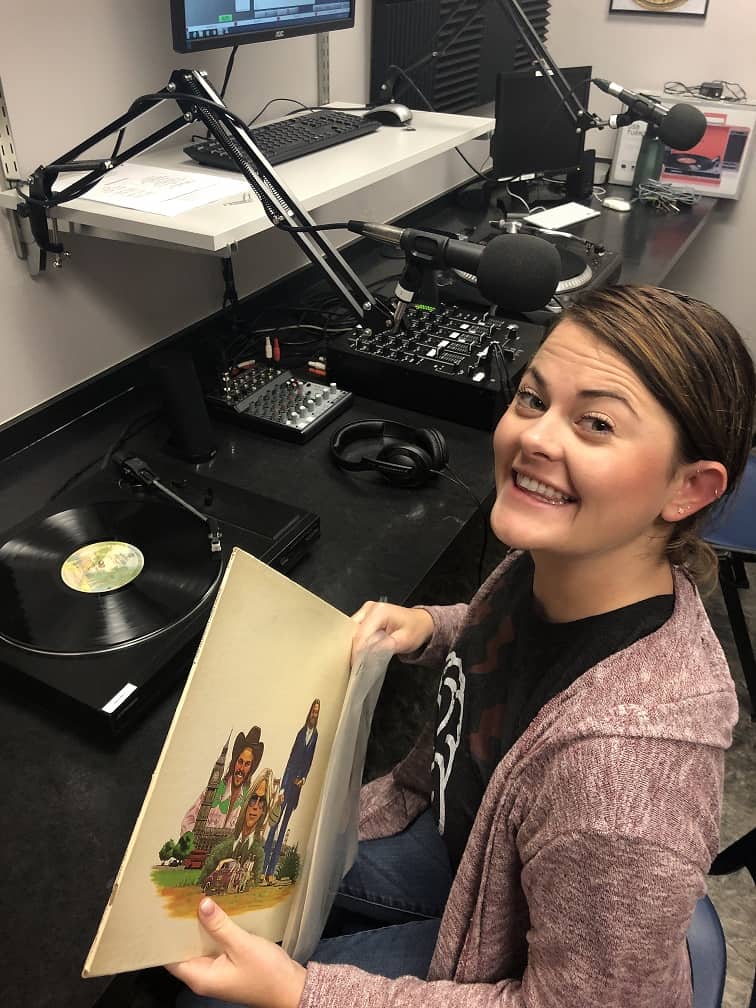 But beyond the award, the students enjoy interacting with faculty and staff outside of the classroom, according to senior Madison New.
"It's a great experience for the school and an awesome way for faculty to get involved with the students in the Communication major."