Recently, between January 18 and 20, Warner University had the opportunity to send four young ladies, Mycah Richardson, Genesis Moro, Makayla Campos, and Harmonie Smith, to Orlando, Florida to attend the Florida Future Educators of America (FFEA) conference. FFEA is a club for high school and college students wanting to become educators. 
"FFEA is a great way for aspiring teachers to learn more about the
teaching field and to network with fellow educators," shares Harmonie Smith.
The conference provides a forum for students to become aware of career opportunities and nurtures their interest in teaching as a career. Warner students were accompanied by advisor Dr. Lori Hutto. Over the course of these two days, students attended workshops which offer important information, ideas, and inspiration that will guide them towards becoming the best teacher they can be! The group also had a booth at the conference used to recruit high school members to study education at Warner University.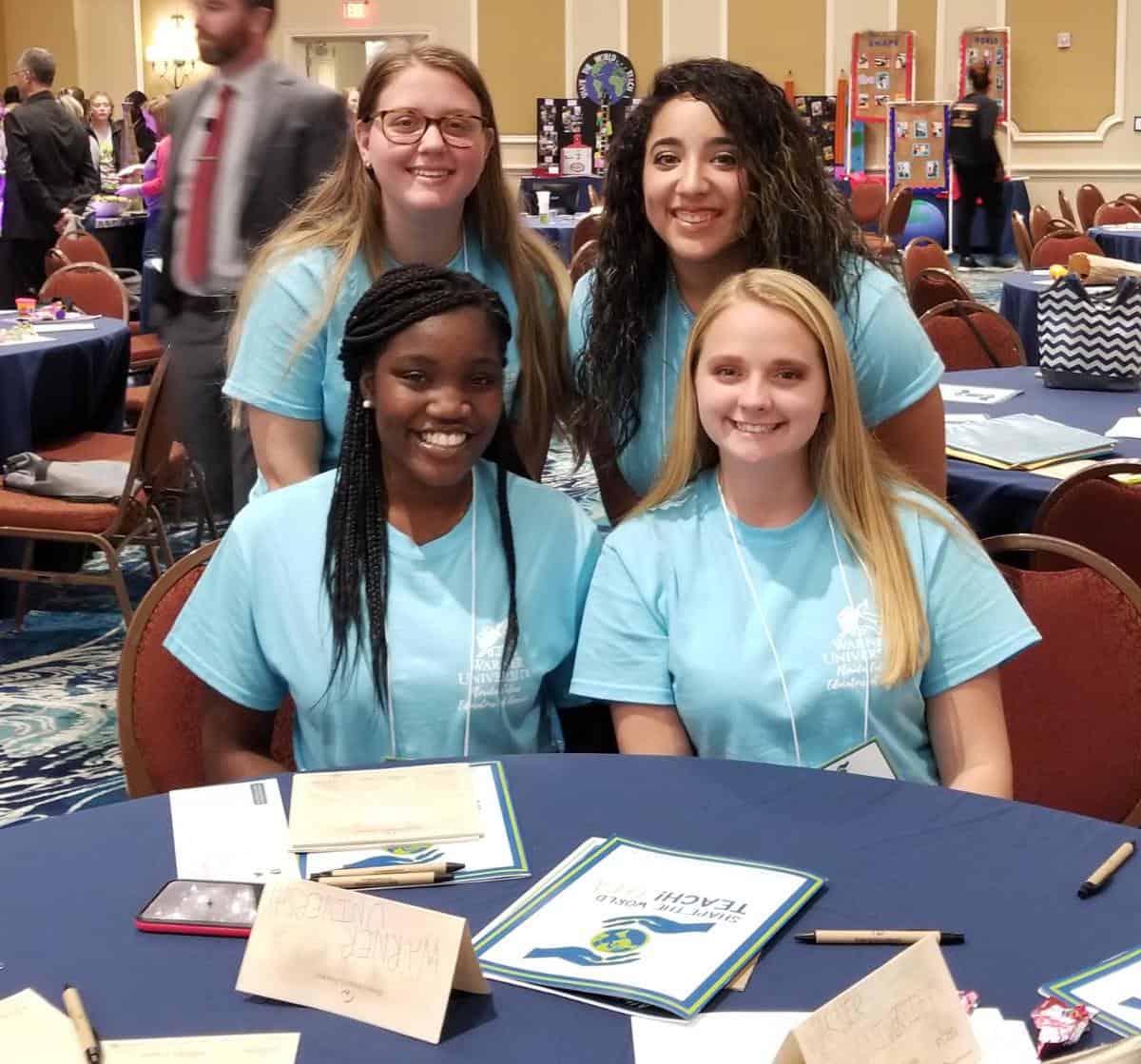 Chapter Secretary Genesis Moro (pictured top right), one of the members who attended, shares the experience as both educational and helpful towards her future career path. Smith (pictured top left) added to that by sharing one of the things she learned form the conference is how important it is to create a vision for yourself and your classroom, that majority of teachers nowadays forget to create non-academic goals for their students and build personal relationships with them. "We have to be mission minded in the education field," she shares. 
Attendees listened to keynote speakers, participated in workshops and activities to obtain the skill set needed to be a successful educator, and also had the chance to meet with school board officials and superintendents. 
Warner is very proud of these young ladies and how well they represented our institution. We cannot wait to watch them grow in the classroom!