A team from Warner's business department was awarded the "Florida SBDC at USF Award Undergrad Student Project of the Year." The team was made up of Jesse Alker, Oshin Hyman, and Austin Walker. They were given the opportunity to meet with the owners of a local business, then evaluate how the business runs their operation.
Warner's team started their project by touring Crown Shredding's headquarters in Winter Haven. This is when they gathered information in order to put together a SWOT analysis, marketing analysis, and management recommendations among other things for the company.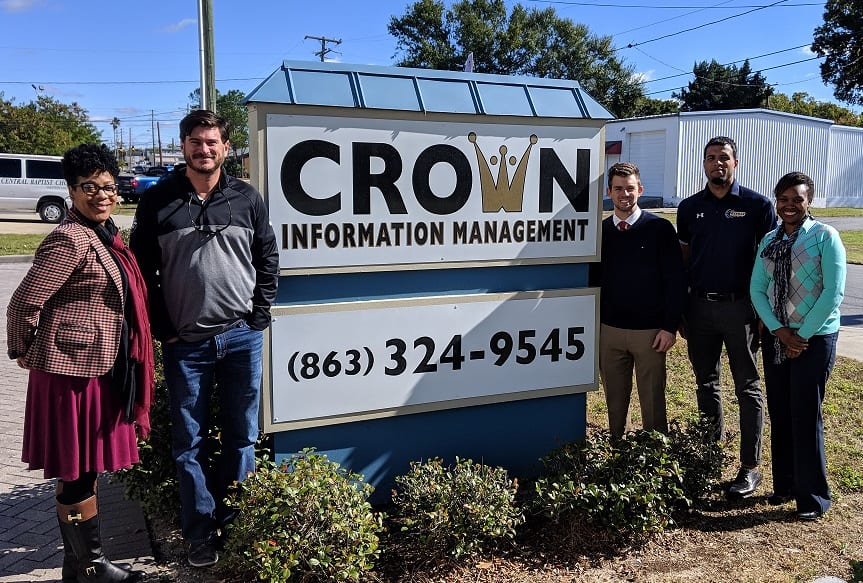 Once their data was collected and they completed their analysis, students presented their report to the owner and management team. Crown Shredding's team was impressed by all of the hard work and thought that was put into the students' project.
"We believe in celebrating small businesses and everything they do for our local state and national economy," Regional Director, Eileen Rodriguez, said. "Every week is Small Business Week and we are proud to recognize the courageous women and men who risk everything to make our communities stronger."
"Dr. Verna Omanwa and I were ecstatic," says Dr. Johnson, Assistant Professor of Business at Warner. "The students worked so hard. This is a great honor and this group of students deserved it. This is our second award from the SBDC."