This past Saturday, Dr. Jim Moyer took several Warner students to help the Lake Wales Care Center make progress on a new ministry: a bicycle shop.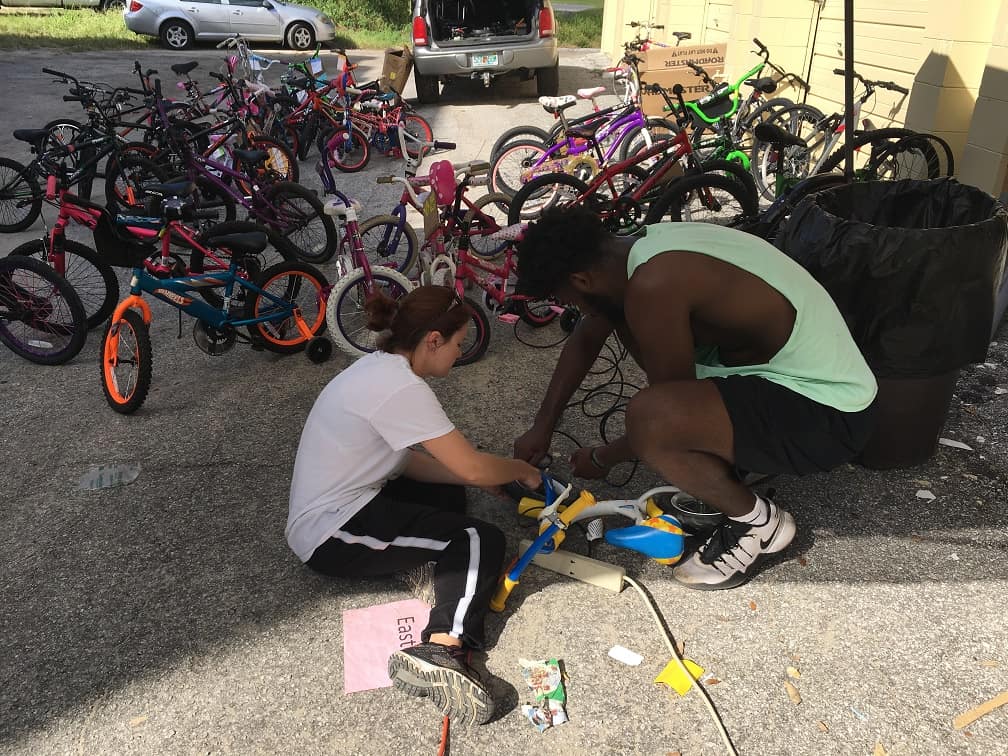 They sorted, pumped up tires, and stored nearly 200 bicycles.
The LWCC is going to offer it as an outreach ministry to the Lake Wales community.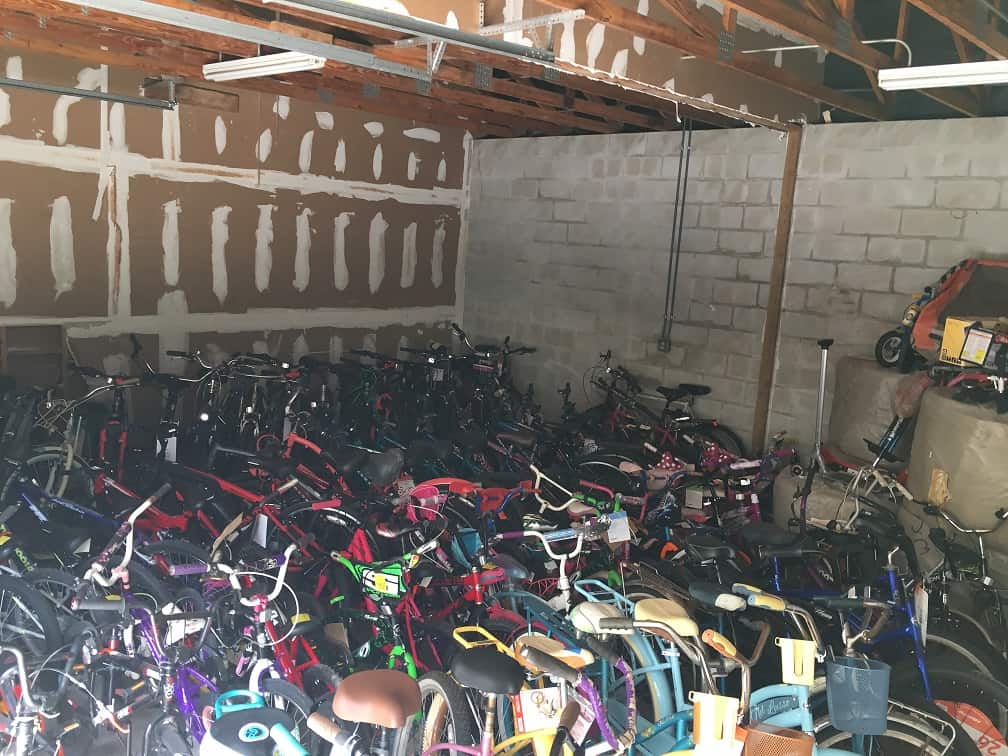 Dwayne Goldman is heading up this project.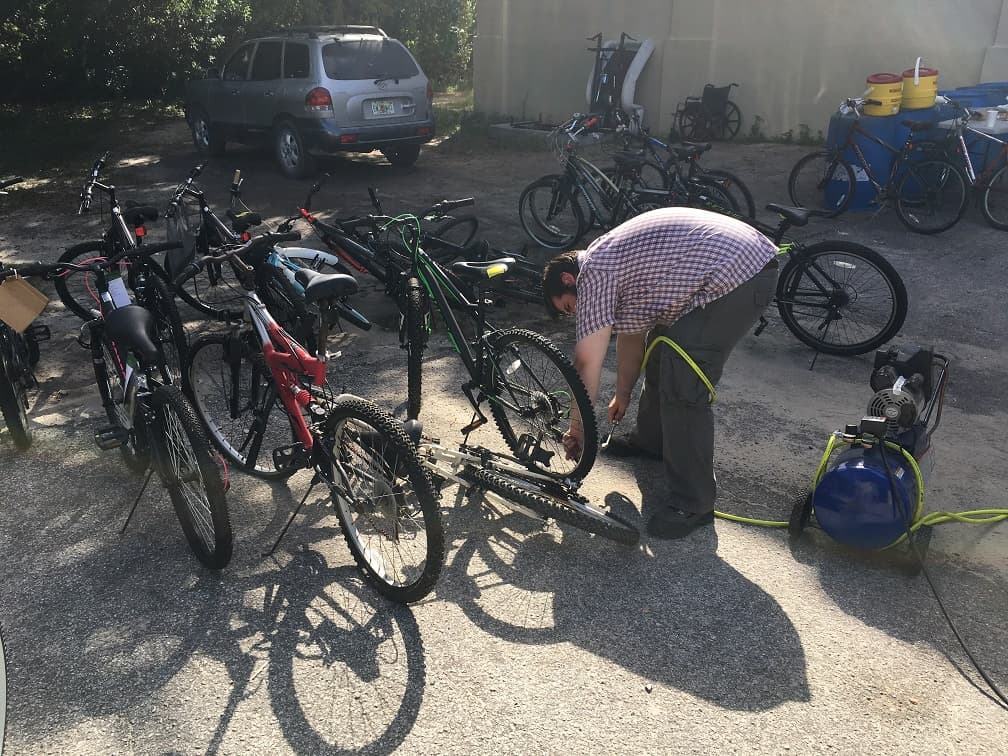 Attending from Warner:
Andrew Bryan
Hope Abercrombie
Jaquez Dickerson
Jessica Swain
James Moyer